J  U  N  E       N  E  W  S  L  E  T  T  E  R

Dear Church Family:  
         I would like to encourage you to attend one of our small groups during this Summer. We are offering more small groups during this Summer than ever before.
       I love the atmosphere and closeness that happens in the Small Group experience. Please try it and you will like it.
        I hope you spread the word about our patriotic Sunday July 4th. All our veterans need to know about this special day. After the 11:15 am service will be having a Star-Spangled Picnic.
Follow Jesus in everything you do!
Love,
 Love, Curt Ayers.
Senior Pastor
The father of a righteous child has great joy;
    

a man who fathers a wise son rejoices in him.
Proverbs 23:24
Babies: I Can Trust God. Available during all adult services.
PreK:  I Can Trust God (Room # 5)  Class – Sunday 11:15 am
K – 5th Grade: Confidence. Class: Sunday 9, 10:15 &11:15 am
Lake Aurora Summer Camp: June 13th – 17th  Please be sure to have registered for this event. A packing list will be provided June 4th, and children will leave with Pastor Curt from the church at 10 am on Sunday, June 13th
Capristudents 6-12th Grade: Get out of your head: Anxiety.
June 6th – Youth Group # 1, 4–6 pm
June 13th – Youth Group # 2, 4–6 pm   
June 20th  – Youth Group #3 4-6 pm
June 27th – Activity Night
Basketball Evenings, TBD, please check in to see when we play basketball with the Wesley Students.
Passion will be July 11th 17th. We have 20 spots to fill, and the cost is $200. Passion Conference is a life-changing event that helps students develop their relationship with God and identify their passions. Don't miss the opportunity to send your students.
CapriU (18 – 25) Luke'se's Parables  
Family Dinner at Tim's House Wednesday's 6 pm
June 6th – CapriU Session 1
June 13th – CapriU, Session 2
June 20th – CapriU, Session 3
June 30th – Help Capristudents with Activity Night.
Memos:
Please let us know if there is any way to help you understand what is happening at church or how we can help you and your family.
Please be aware of the camp dates for both age groups. These are important for the spiritual development of your students. We aim to provide opportunities that develop student in a well-rounded way and assist parents in the growth of their students.
 Children & Youth Pastor, Timothy Gardiner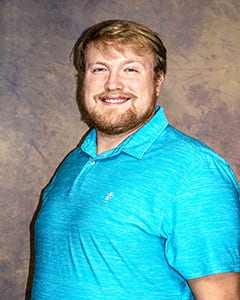 It is the time of year where everything is getting hotter and if you are like me that means you will be less comfortable with the weather.  The sweaty days of summer are upon us and I rather be inside in the climate controlled building than outside. 
         But we do not always get the choice of where we get to be in the moment.  A lot of times we are forced to face an uncomfortable thing for a short time so that we may benefit from it.  Peter had to face an uncomfortable moment when he faced Jesus again after he had denied him.  I encourage you to read the story yourself in John 21.  Jesus asks Peter three times "Do you love me?" and three times Peter says "Yes".  Peter is forced to relive his painful memory of denying Jesus and the rest of disciples stood around them in an uncomfortable silence.  Peter faced this discomfort for his own benefit.  Jesus reinstated Peter through his reconciliation back to Jesus. 
         Reconciliation is an uncomfortable thing, but it is a necessity in the Christian walk.  Maybe it is not just the time of year to be uncomfortable outside, but also with someone that needs reconciliation in your life.  You do not have to face this alone; the Church is at your side, and we will stand with you during this uncomfortableness. 
How do you need to become more uncomfortable?
Who do you need to reconcile with?
Outreach Pastor, Wesley Hasekamp
         Memorial Day is an official holiday in most states of the United States. It was observed on May 30 until 1971, when for federal employees, the date changed to the last Monday in May.  It is also known as Decoration Day.
            The custom of placing flowers on the graves of the war began on May 5, 1866, in Waterloo, NY, and Waterloo has been recognized by Congress as the official birthplace of Memorial Day. In 1868, Gen. John A. Logan, then president of the Grand Army of the Republic, declared that May 30 would be a day to decorate with "flowers the graves of comrades who died in defense of their country during the late rebellion. (Copied from David Whitten, sermoncentral.com)
             It was Franklin D. Roosevelt who said, "Those who have long enjoyed such privileges as we enjoy forget in time that men have died to win them."  Memorial Day is observed once a year, and it is observed to honor and dignify the many who fought for our freedom.  May we never forget.
            As Christians, we have another memorial we are to observe at each Lord's Day gathering. Jesus established this memorial supper and instructed us to 'do this in remembrance of him (Luke 22:19). We need to make Sunday a priority in keeping our appointment to meet around the Lord's Table of Remembrance to honor the One who makes salvation available to all. May we never forget
Associate & Music Pastor, Steven Dawes

For I know the plans I have for you," declares the

Lord

, "plans to prosper you and not to harm you, plans to give you hope and a future.
Jeremiah 29:11 NIV
Love is patient, love is kind. It does not envy, it does not boast, it is not proud.
1 Corinthians 13: 4