J  A  N  U  A  R  Y    N  E  W  S  L  E  T  T  E  R

Dear Church Family:  
     I want to encourage you to imagine the things God can do in this next year.
     We have been praying for relief from the virus and God has provided the vaccines and now our seniors in Southwest Florida are being given the vaccines.
     CCC is open and ministering to anyone who wants to attend. 2020 was a difficult year but God has helped us and supported His work in the Naples Area.
    Please come and worship with us in one of our worship services.
    Let us know if there is some need that we can help you with
    See you at the Church Door!
 Love, Curt Ayers.
Senior Pastor
For I know the plans I have for you,"
declares the LORD, "plans to prosper you and not to harm you,
plans to give you hope and a future.
Jeremiah 29:11
Happy New Year
We often hear the words "Hindsight is 20/20," but I want to share these words with you today; "2020 is Hindsight".
I, like most of you, have been waiting to hear those words for as the year 2020 held challenges we have never seen before. Our world was shaken with fear by the Global Pandemic which impacted our governments, businesses, families, individuals, and our churches.  Everything we had come to rely on as a steady in our lives seemed to shatter and change overnight.
As we move ahead into 2021, isn't it awesome to know that we serve a God who never changes? Hebrews 13:8 says, "Jesus Christ is the same yesterday and today and forever." 
We have no idea all this New Year will hold, but we can rest assured that the same God who brought us through this past year will continue to be there for us "if" we reach out to Him.  
I want to challenge each one reading this, as you forge ahead into the new year, to be more focused on Christ the solid Rock.  Let's increase our faith and get back in the habit of meeting together at the Lord's Table of Remembrance.  Become the best student of His Word and share the good news of the Gospel with those who have not accepted Him.  Love God and others and serve both faithfully.  These are the things that will help us navigate through the world's troubled waters of uncertainty.
There's a beautiful old song that has a line like this: "Many things about tomorrow I don't seem to understand, but I know who holds tomorrow and I know who holds my hand."
2020 is Hindsight! Now, on to 2021! Let it be a year that we ALL grow closer to our Lord and Savior, Jesus Christ.
  Steven Dawes
Associate & Music Pastor 

Babies: Jesus is God's son (Room # 4) Available during all adult services.
PreK: Faith: Jesus is Amazing (Room # 5) Class – Sunday 11:15 am
K-5th Grade: Responsibility (Room # 9) Class – Sunday 9, 10:15 &11:15 am
Capristudents 6-12th Grade: Vibes (Getting control of your emotions)  
3rd – Youth Group # 1, 4–6 pm
10th – Youth Group # 2, 4–6 pm  
17th – MLK Hangout 4 pm – 1 am (This hangout will include dinner, and activities and games at church, for both middle and high school students)
23rd – Junior High Hangout: Details will be provided as we near the event
24th – Youth Group # 3, 4–6 pm
31st – Activity Week (Kids will decide activity at Youth Group #1)
Our annual winter conference "Impact" has been moved to April 30th – May 2nd. The cost will be $50.
CapriU (18-25): Francis Chan Teaching :
3rd – Session #1, 4–6 pm
10th – Session # 2, 4–6 pm
17th – MLK Church Hang, 4 pm – 1 am
23rd – Junior High Hangout in the afternoon
24th – Session # 4, 4–6 pm
31st – Capristudents Activity Week
Happy New Year to everyone! We are so grateful for the opportunity that our families give us to share Jesus with their students and kids. We pray that everyone has a safe and joyful New Year.
God calls us to be patient and graceful, and Jesus tells us we should even have faith like a child. Sometimes kids can be more challenging for older people because they lack a lot of understanding. I will encourage you to partner with the Youth Ministry here at Capri to encourage students whenever we have the chance to, especially when they are at church. It is with great honor that our parents allow us to work with their students, and sometimes this may be the only time during the week where our students get a break and get to see the light of Jesus in those around them. Please be patient with them as they grow in Christ, but also understand they are making positive impacts in the world they live in every day, just like you and me.
Timothy Gardiner
Children & Youth Pastor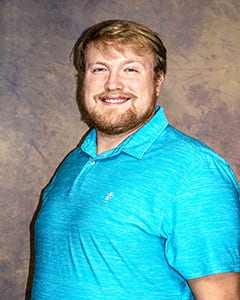 Food for Thought:
           What would the Church look like if it followed Jesus perfectly? In what ways would it change and what ways would it stay the same?  I pray that our church would not have to change much of anything to follow Christ perfectly in 2021. 
         Ephesians 4:1-6 explains that as Christians we must seek unity in the body of Christ (the Church).  Verse Three says "Make every effort to keep the unity of the Spirit through the bond of peace".  Verses 4-6 says that there is one Spirit, one hope, one Lord, one faith, one baptism, one God and father of all.  We find unity in our belief that God is who He says He is.  It does not say that we all have to be of like mind, but that we hold on to one Faith in Christ Jesus. 
        As 2021 begins let us take this to heart. The truth that unifies us is Christ Crucified for our Salvation. If we focus on that, then the Spirit of God will be with us and bring us together as one Body to do the good will of God.  
Wesley Hasekamp
Outreach Pastor 
Small Groups Bible Study: If you are looking for a group of friends, this is a great place to start! Please, find more information in the Sign-up Center – Fellowship Hall.
2021 Women's Conference: Saturday, January 16th, 10 am – 2 pm. Tickets are available for $ 20 includes lunch. Featuring the testimony and comedy of Juanita Lolita – "Stand up for Him". There will only be 128 tickets sold for this event as we will be practicing social distancing.
2021 Women's Bible Study: Tuesday, January 19th – 9:30 am or 6 pm "Anxious for Nothing" by Max Lucado leads readers to reflect on the promises of Philippians 4:4-8. Sessions will be 45 minutes in the main Auditorium for five weeks. We will be practicing social distancing.
Women's Ministry Craft Night: January 21st – 6 pm Please join us for an evening of fun and fellowship as we learn to paint a beautiful seascape (Prior painting experience is not required).
All Church Congregational Meeting – Sunday, January 31st  After the 11:15 am Service. All members are invited to attend. The purposes of this meeting are to elect 2021 Elders and review The Financial Reports.

For I know the plans I have for you," declares the

Lord

, "plans to prosper you and not to harm you, plans to give you hope and a future.
Jeremiah 29:11 NIV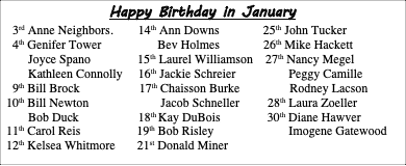 Love is patient, love is kind. It does not envy, it does not boast, it is not proud.
1 Corinthians 13: 4
Attendance & Offering Report