A  P  R  I  L     N  E  W  S  L  E  T  T  E  R

Maundy Thursday Communion & Praise Team Celebration – 6 pm 

Join us to remember when Jesus raised the definition of love to a new and higher standard.
Invite family and friends.
Sunday, April 4 – 10:30 am 
Great music, dynamic preaching, and the Lord's Supper.
Refreshments and an Easter egg hunt for the kids right after service.
Invite Everyone to attend, find invitations in the Fellowship Hall
Dear Church Family:  
           Easter is a memorable holiday for all believers. It is a time when we remember the death and resurrection of God's Son Jesus.
        It is the time when Jesus returned from earth to His Father in Heaven. How proud God must have been of what Jesus did on the cross for the sins of humankind.
       Easter reminds me that someday I will go to Heaven, my heavenly home. A place where I belong. A perfect home without darkness, pain, suffering, or sin. A place without tears or sorrow. No more goodbyes, no more disappointments.
      God has always intended for you to spend eternity there. Please reserve your spot in Heaven by committing your life and hearts to Jesus. Live for Him and obey Him till your time comes to go to Heaven.
Have an awesome Easter!
Love like Jesus
 Love, Curt Ayers.
Senior Pastor
Babies: Jesus wants to be my friend forever (Room # 4) Available during all adult services in Room #4
PreK:  Jesus wants to be my friend forever. Sundays 11:15 am
K-5th Grade: Peace — (Room # 9). Sundays 9, 10:15  & 11:15 am
April 4 – Annual Caprikidz Easter Egg Hunt
April 23 –  Parents Night Out 6 – 9 pm
Capristudents 6-12th Grade:
Series about developing an everyday faith.
– Impact practice before youth Group on Sundays
– April 4: Easter Morning Service, help at the Easter Egg Hunt and Worship
– Easter Hang 4 – 10 pm (Please get approval from family to be home late)
– April 11 – Youth Group # 1, 5 – 7 pm
– April 18 – Youth Group # 2, 5–7 pm  
– April 25 – Youth Group # 3, 5–7 pm
– Our annual winter conference "Impact" has been moved to April 29 – May 2. The cost will be $50. (Practice will begin this month)
CapriU (18-25): Luke's Parables 
– Family Dinner @ Tim's House, Wednesday's 6 pm
– April 4 – Easter Service, 10 am. Support team & worship
      5 pm – 10 pm Easter Hang with Capristudents
– April 7th – CapriU
– April 11th – Session #1, 5 – 7 pm
– April 23rd – Parents Night Out 6 – 9 pm
– April 25th – Session # 3, 5 – 7 pm 
Memos:
Please let us know if there is any way to help you understand what is happening at church or how we can help you and your family.
I would like to encourage you to partner with the Youth Ministry here at Capri to encourage students whenever we have the chance to, especially when they are at church. It is with great honor that our parents allow us to work with their students, and sometimes this may be the only time during the week where our students get a break and get to see the light of Jesus in those around them.
Happy Easter, we are so blessed to follow a risen God and pray that we help your family discover the same thing. May God bless you and your family during this special time of year.
Youth & Children Pastor, Timothy Gardiner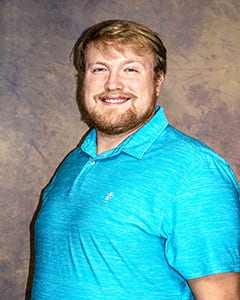 Food for Thought:
          Do you know where you come from?  I do not mean the city or the state, or even the country for that matter, but who are your ancestors?  It may not seem like a big deal to most but for some people it is a bit of pride to have an ancestor who accomplished something amazing.  The Bible is filled with ancestor accounts and long lineages that are filled with heroic deeds, kings, queens, and prophets.  The key with all of these is to connect people with their stories and keep record of the accounts of man.  Usually, these lists of lineages go something like this "Uzziah the father of Jotham, Jotham the father of Ahaz, Ahaz the father of Hezekiah…" and so forth. 
            But,  in Matthew there are few hiccups in this lineage of Jesus himself.  The most important one I see is in Matthew 1:6b "David was the father of Solomon, whose mother had been Uriah's wife…". Two things we see from this, it mentions the mother, and it mentions that she was married to another man.  David and Bathsheba is a story of sin, tragedy, and repentance.  (2 Samuel 11).  David made himself an adulterer by taking Bathsheba and getting her pregnant.  Then tries to cover it up by having Uriah killed.  This is a horrible story, yet it is found in Jesus' story, why?  This shows us the true power of Jesus.  Even though his family's story was filled with sin, Jesus broke the chain.  Even though one of the greatest people in Jesus' lineage was stained with adultery and murder, Jesus was still perfect and still brought salvation to the situation.  Jesus fixes the brokenness.  This month let us focus on this:  Jesus heals the broken past and lets us learn from past mistakes.  Do not let the mistakes of your past, your parents, or your family define you, let Jesus do that. 
Wesley Hasekamp
Outreach Pastor 
Please joins us on April 17th for our first ever Lifeway Women Live Simulcast.
We are less than a month away! Can you believe it? We hope you are as ready as we are to gather together.
This is the first time that our Capri Women's Ministry is hosting this event. We are a Host Church which is huge! This means we  are providing an opportunity for women all over southwest Florida as we are "Pursuing Christ Together"
Each year more than 100,000 women participate in these events held throughout the world. The 2021 Lifeway Simulcast will be  featuring Lisa Harper, Jackie Hill Perry, Ruth Chou Simons, Kristi McLelland, Jamie Ivey , Angie Smith, Point of Grace and Austin Stone Worship.
The Life Simulcast Conference begins at 9:30 am and ends at 4:30 pm with multiple breaks and an amazing lunch. Cost is only $10.00. Tickets will be available every Sunday after the 3 services in the Fellowship Hall or Monday to Friday in the Church Office.
We would love to see you there!
"Your word is a lamp for my feet and a light on my path"
Psalm 119:105 
Capri Women's Ministry, Barbara Cowden

For I know the plans I have for you," declares the

Lord

, "plans to prosper you and not to harm you, plans to give you hope and a future.
Jeremiah 29:11 NIV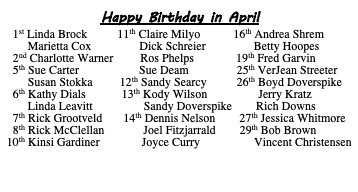 Love is patient, love is kind. It does not envy, it does not boast, it is not proud.
1 Corinthians 13: 4