N  O  V  E  M  B  E  R     N  E  W  S  L  E  T  T  E  R

Decision Sunday – November 1st:
We would like to encourage you to make a decision to follow Jesus.
We are asking anyone who wants to follow Jesus or inquire about Christian Baptism or about becoming a member of CCC, to come to the pastor office.
God loves you and so do we!
Dear Church Family:
November is a month that serves to remind us all the reasons we have to be thankful. Listing the things that we are thankful for is an important exercise. We are often encouraged by the world to focus on what we do not have instead of on the things our wonderful God has provided for us.
I have a very long list and to acknowledge that all these good gifts have come from God:
I am a Christian so I have salvation through Jesus Christ.
I am heading towards my heavenly home because of Jesus.
I have a sweet warm church home at CCC, a healthy loving family, I have a lot of Christian friends.
The Lord has provided for me all the resources I need to support my family and others.
This things are just the beginning of my list.
I am so grateful to God for all he has given me.
Are you giving God praise and thanks for your blessings?
If you were in Gods position wouldn't you expect to be worshiped ad thanked for the way he has graciously cared for his people? Thank you Lord for all you have given us and all you will give us tomorrow.
 Love, Pastor Curt Ayers.
Senior Pastor
Small Groups Bible Studies:
IN PERSON: Monday Nights at 5:30 pm in the Fellowship Hall and Wednesdays 9 am. We will be studying Heroes of the Bible with Pastor Curt. Social distancing and bringing a mask are encouraged.
ONLINE: Wednesday mornings at 9 am study on the Gospel of Mark with Pastor Steven.  Meeting on Zoom.  Email or call the office for the link.
ONLINE: Wednesday evenings at 7 pm study on the book of Colossians.  Meeting on Zoom.  Email or call the office for the link
   Always be prepared to give an answer to everyone who asks you to give the reason for the hope that you have. I Peter 3:15
             The apostle Peter admonishes us to stand ready to defend our faith to anyone who asks. A picture that comes to mind when I think of giving a defense or being prepared to answer those asking the questions is the picture of a courtroom.  The defendant must offer a defense that is made up of sound reasoning based on the facts.  In the courtroom, a defense based solely on feelings alone or "I've just always thought this" seldomly, if ever, convinces the judge and jury. 
Our faith is not based on hollow and deceptive words.  It is based on hope.  There is a difference between Biblical hope and worldly hope.  Worldly hope is more of a desire or wish for something to happen with no guarantee or expectation for it to happen.  Politics is an excellent example of such hope.  We hope that the candidate we vote for will do precisely as he's promised and that our party's platform will change the world.  The only accurate guarantee with politics is in who tries to control the nation for the next years to come.  On the other hand, Biblical hope desires something good for our eternity with the full expectation that it will happen. 
Let's place our hope in the One who can meet our expectation.  Be prepared to always give a defense, based on Christian evidence and sound reasoning, for the hope that you have.  My hope is built on nothing less than Jesus' blood and His righteousness…I dare not trust the sweetest frame but wholly lean on Jesus' name.
  Pastor Steven Dawes
Associate & Music Pastor 

       God calls us to be patient and graceful, and Jesus tells us we should even have faith like a child. Sometimes kids can be more challenging for older people because they lack a lot of understanding. I will encourage you to partner with the Youth Ministry here at Capri to encourage students whenever we have the chance to, especially when they are at church.
         It is with great honor that our parents allow us to work with their students, and sometimes this may be the only time during the week where our students get a break and get to see the light of Jesus in those around them. Please be patient with them as they grow in Christ, but also understand they are making positive impacts in the world they live in every day, just like you and me.
Here are some of the activities for Children and Youth Ministry:
 Babies: Available during all adult services in Room #4
PreK: God is Good (Room # 5) Class – Sunday 11:15 am
K-5th Grade: Gratitude. Class – Sunday 9, 10:15 &11:15 am
Christmas Sing Practice – Sunday's 10:15 AM
Capristudents 6-12th Grade: It's Personal
November 1st – Youth Group # 1
November 8th – Youth Group Possibly Cancelled.
November 15th Youth Group # 2
November 21st –  Junior High Hang
November 22nd – Turkey Bowl, Mackle Park 4 – 8 PM
November 29th – Youth Group # 3
CapriU (18-25): Teaching: Dave Ramsey's Money Management
November 1st – Session, Personal Finance, 4-6 PM
November 4th – Family Dinner, 6-8 PM
November 8th – Session, Personal Finance, 4-6 PM
November 11th – Family Dinner, 6-8 PM,
November 15th – Personal Finance, 4-6 PM
November 18th – Family Dinner, 6-8 PM
November 21st – Junior High Hangout (Service Opportunity)
November 22nd – Turkey Bowl with Capristudents
November 25th – Family Dinner 6-8 PM
November 29th – Session, Personal Finance, 4-6 PM
We are blessed beyond measure to work with each of our students and their families. We cherish the opportunity we have to share Jesus with them and have fun as well.
Pastor, Timothy Gardiner
Children & Youth Pastor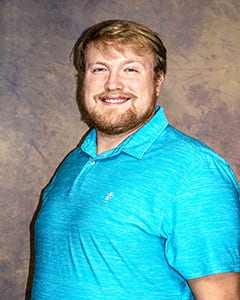 Food for Thought:
      Something I have found interesting lately is statistics on voting trends in our nation's capital.  If you go to https://www.govtrack.us/congress/votes   you can see everything that has gone through the house of representatives and the senate.  One thing I have done is look at the narrowest margins in which things have been passed or rejected.  Something I have noticed in looking at the last few decades is that it seems people vote with the "crowd" they are in.  Take the most recent vote to approve Amy Coney Barrett for example.  52 for 48 against.  Every single yes vote was a republican and all but two nay votes were democrat.  Let us look at another vote, HR. 12130 from June of 1957.  The results were close but the yes votes were a mix of democrat and republicans.  I find this interesting because it shows us how we have become one sided. 
             Let us not discredit someone because they have a different view, let us hear them out (even if they are wrong).  If we have faith, which is "confidence in what we hope for and assurance about what we do not see" (Heb 11:1) then no matter what another person says, it will not shake the foundation we have seen in Jesus.  But if we are quick to discredit them, then we have ruined a chance to bring them closer to Christ.  Remember that "All Scripture is God-breathed and is useful for teaching, rebuking, correcting and training in righteousness, so that the servant of God may be thoroughly equipped for every good work." Let us come together and hear what others have to say so that we may use scripture to build them up, not to tear them down.   
Wesley Hasekamp
Outreach Pastor 

For I know the plans I have for you," declares the

Lord

, "plans to prosper you and not to harm you, plans to give you hope and a future.
Jeremiah 29:11 NIV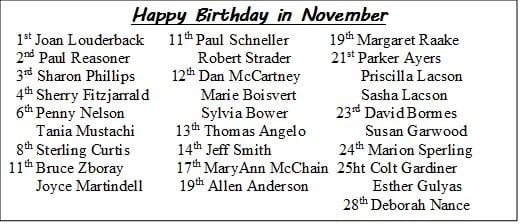 Love is patient, love is kind. It does not envy, it does not boast, it is not proud.
1 Corinthians 13: 4